History of Exhibitions 1964-Today | Exhibitions Loaned to Museums 1970s-Today

56th Season Schedule
November 2018 - April 2019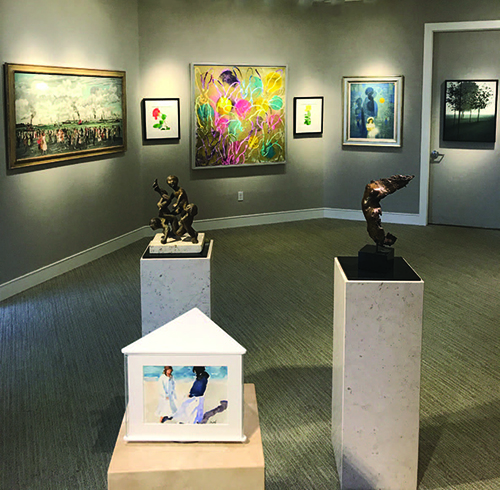 Harmon-Meek Gallery
Exhibited works in photo are by:
Gary Bukovnik, Adolf Dehn, Milton Heblad, Anita Huffington,
Robert Kipniss, Richard Segalman, Hunt Slonem, and Robert Vickrey.


Two locations: Harmon-Meek Gallery (M) and Harmon-Meek|modern (D)

November 5 - December 28: Small Works of Art exhibition (M)
November 6 - December 1: The Family as a subject in American Art feature (D)
December 4 - 22: Fine Art for New Collectors feature (D)
December 27 - January 26: Eliot O'Hara "Ring of Fire" feature (d)
January 2 - 25: William Entrekin solo exhibition (M)
January 28 - February 15: Hunt Slonem solo exhibition (M)
January 29 - February 23: Robert Vickrey feature (D)
February 18 - March 22: Jenness Cortez solo exhibtion (M)
February 26 - March 23: Hunt Slonem feature (D)
March 11 - 29: Richard Segalman solo exhibition (M)
March 25 - April 7: Richard Segalman feature (D)
April 1- 12: Will Barnet exhibition with Ellie Barnet feature (M)
April 15 - May 3: Lorrie Goulet exhiition with Darrel Austin feature (M)


Small Works of Art Season Opening Group Show
November 5 - 25, 2018
at Harmon-Meek Gallery
599 9th St N


Over 200 works will be exhibited at our annual small works or art show
Scuptures in the show are by: Babette Bloch, Lorrie Goulet, Anita Huffington, Milton Hebald, Barbara Leckberg, and two unique sculptures by Hunt Slonem. Artists with paintings include: Reynier Llanes, Ellie Barnet, Humberto Calzada, Will Barnet, Robert Vickrey, John Falato, William Entrekin, Jessica Daryl Winer, Adolf Dehn, Darrel Austin, Joan Konkel, Gary Bukovnik, David Coolidge, John Cobrino, Tobi Kahn, Robert Kipniss, Gabriela Gonzalez Dellosso, Timothy Clark, Hunt Slonem, and Richard Segalman.


The Family as a Subject in American Art
November 6 - December 1, 2018
at Harmon-Meek|modern
382 12th Ave S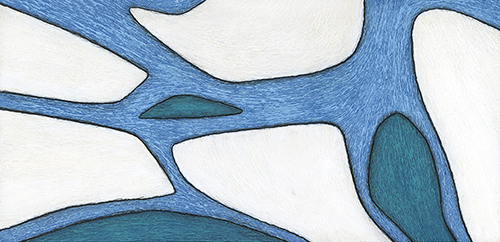 "Fathers and Sons" by Philip Morsberger
oil on canvas, 24" x 36", 2011-12

Fine Art For New Collectors
December 4 - 22
at Harmon-Meek|modern
382 12th Ave S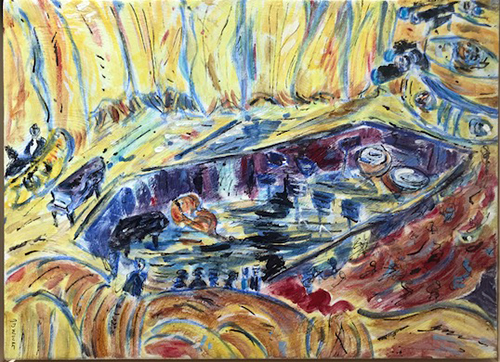 "Firt Intermission" by Jessica Daryl Winer
acrylic on canvas, 11" x 15", 2017

Eliot O'Hara: Ring of Fire in Watercolor
December 27 - January 26, 2019
at Harmon-Meek|modern
382 12th Ave S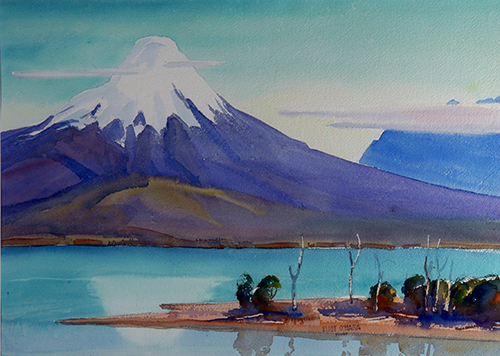 "Osorno from Puerto Varas, Chile" by Eliot O"Hara
watercolor, 15" x 22", 1963

William Entrekin
January 2 - 25, 2019
at Harmon-Meek Gallery
599 9th St N


"The Monet Umbrella" by William Entrekin
oil on panel, 24" x 36", 2018

Hunt Slonem
January 28 - February 15, 2019
at Harmon-Meek Gallery
599 9th St N

Hunt Slonem exhbition continues as a feature
February 26 - March 23
at Harmon-Meek|modern
382 12th Ave S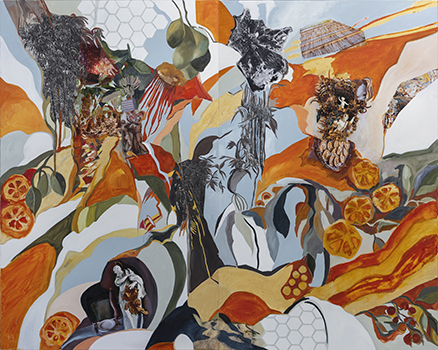 "New Line Chattanooga" by Hunt Slonem
oil on canvas, 48" x 48", 2018

Robert Vickrey Feature:
Select works from the traveling museum exhibition
January 29 - February 23
at Harmon-Meek|modern
382 12th Ave S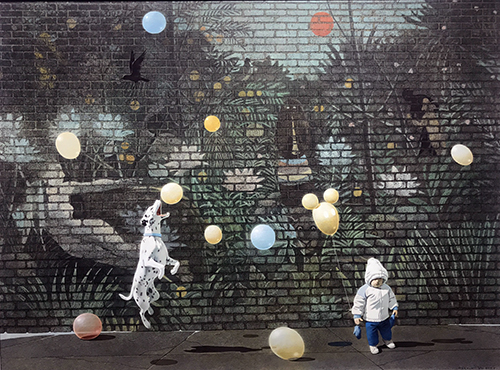 "Midwinter Dreams" by Robert Vickrey (1926-2011)
egg tempera, 36" x 48", 1984

Jenness Cortez
February 18 - March 8, 2019
at Harmon-Meek Gallery
599 9th St N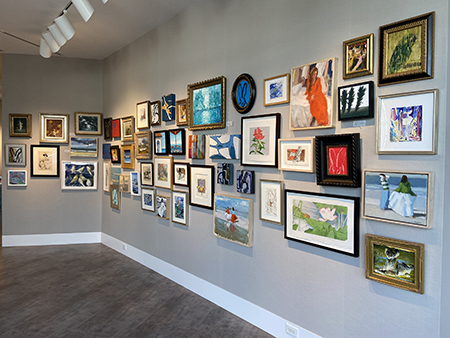 "Conversations with a Cowboy" by Jenness Cortez
acrylic on panel, 30" x 40", 2014
Homage to Remington

Richard Segalman
March 11 - 29, 2019
at Harmon-Meek Gallery

Richard Segalman exhibition continues as a feature
March 26 - April 2
at Harmon-Meek|modern
382 12th Ave S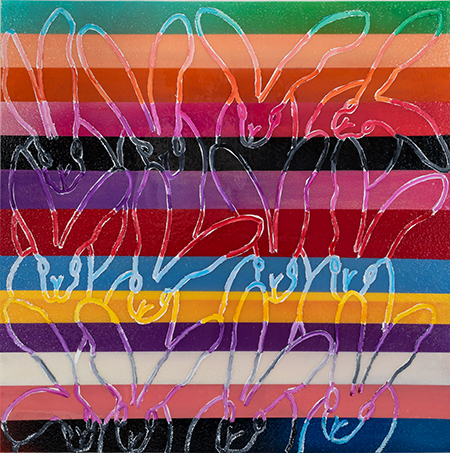 "Blue Reflection" by Richard Segalman
oil on panel, 14" x 11", 2017

Will Barnet with Ellie Barnet feature
April 1 - 12, 2019
at Harmon-Meek Gallery
599 9th St N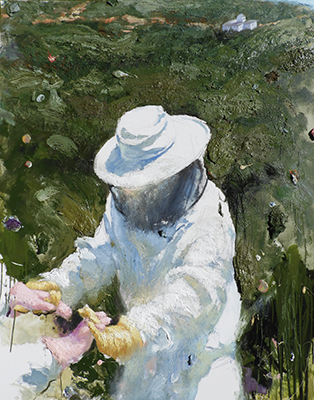 "Gramercy Park II" by Will Barnet
oil on canvas, 28" x 37", 1990-2012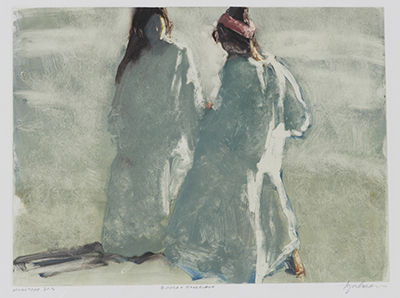 "The Aftermath" by Ellie Barnet
oil on canvas, 24" x 18", 2017
Lorrie Goulet with Darrel Austin feature
April 15 - May 3, 2019
at Harmon-Meek Gallery
599 9th St N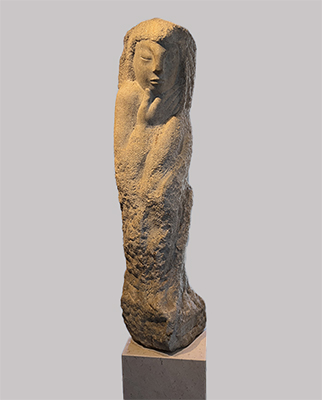 "Goddess of the Sea" by Lorrie Goulet
Alabaster, 2015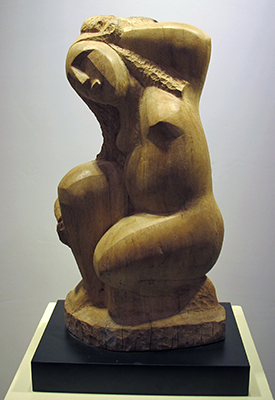 "Girl and Her Wand" by Darrel Austin
oil on canvas, 30" x 36", 1942