In 1963, Julius "Junkie" Fleischmann and local watercolor-ist, William Henry, drove three hours up the two-lane Tamiami Trail to convince Foster Harmon (of Frank Oehlschlaeger Galleries in Sarasota) to open a fine art gallery in Naples. Harmon agreed to a test season of three months and signed a year lease for $1,000 in the new Fleischmann Central Building on Third Street South. The Harmon Gallery opened to the public on January 15, 1964. In 1972, William Meek joined Harmon as assistant director, then purchased the gallery in 1978. In 1982, the gallery name changed to Harmon-Meek Gallery. For twenty-five years Harmon-Meek Gallery was located on Third Street South. The gallery then moved to Broad Avenue South in 1987, turning the street into "gallery row". From 1995 to 2003 the newly built Harmon-Meek Gallery was a major part of the rebirth of Fifth Avenue South. Currently, Harmon-Meek Gallery is on the third floor of the Capital Bank Center on 6th Avenue North and US 41. The office condo space provides our clients with ample parking and a more private space to view the works in stock. In 2012, Kristine Meek and Juliana Meek joined Harmon-Meek as assistant directors and became part owners in 2014.

2015 marked an exciting expansion for Harmon-Meek Gallery with the addition of a second gallery, Harmon-Meek | modern. This second gallery marks a return to the historic Third Street District but with a modern touch. Juliana Meek is the director of Harmon-Meek | modern. Also in 2015, Kristine Meek became director of Harmon-Meek Gallery and William Meek became Director Emeritus.

We invite you to visit the oldest gallery in Naples.
Cornerstone for Culture in Collier County since 1964

Harmon-Meek Gallery has provided Naples residents and visitors with works of art by major American artists since 1964. Before Naples had any art museum, the gallery provided tours to area schools and art education programs.

William Meek put together the first permanent collections of art for what would become the Naples Museum of Art (1996), the Von Liebig Art Center (1997), and the Children's Museum of Naples (2010). The gallery has supported a number of organizations in the community through art raffles, special exhibitions, and cash donations. To list a few of the contributions made by the gallery: $15,000 for Naples Community Hospital (1972); $21,000 to the Collier County Arts Council (1987); $25,000 for the Philharmonic Center for the Arts (1988); $34,000 for the Neighborhood Health Clinic (2003); nearly $300,000 to Von Liebig Art Center (2006-2008); nearly $30,000 for the Boys & Girls Club to supply the art program (2009); $27,500 for the Conservancy of Southwest Florida (2012).

Other organizations the gallery has supported over the years include: St. Ann School, Temple Shalom, Hospice of Naples, Friends of Art, Naples Cultural Center, Naples Historical Society, Planned Parenthood, Mental Health Foundation, David Lawrence Center, Naples North Rotary, Lake Park Elementary School enrichment program, Collier Medical Alliance, Humane Society, Seacrest School, Sudgen Theater, Naples Botanical Gardens, Naples Preserve, Community Foundation of Collier County, Trinity-by-the-Cove, Naples Art Assoc., Classic Chamber Concert Series, Youth Haven, and the Shelter for Abused Women & Children.
What Others Are Saying...

"They have always been good and faithful supporters of worthwhile projects in the area. They are good citizens, indeed. It seems as though, when something good is happening in Naples, the Meeks are always there." Bob "Mr. Rotarian" Moates

"Finest sales gallery in Florida", Governor Lawton Chiles, 1994

"Foster Harmon and Bill Meek have set the tone for great art in Naples. It has been my privilege to personally know Bill Meek. I have never known a more dedicated, caring, and involved individual-traveling all over America to bring great art to us here in Naples", local historian Peter Thomas

"Everyone who has been to my house is going nuts over the paintings. Our friends in Port Royal bought things from you. they said you are the best gallery in Naples. We have heard that about your gallery from three other people since purchasing from you last week. We are so happy with the advice, knowledge and entree into fine art."
K.F.*, 2017

You and your understanding of how to represent an artist at the highest level of dignity, expertise and exposure, increasing their value and visibility over the years, is precisely why we buy from and recommend you and your gallery. We appreciate the important energy you and your family are to our community and the art industry in its entirety. We also LOVE the art in our home each day that you directed us toward and are proud to own and display.
In Gratitude,
B.&J.J.*, 2016

"I have appreciated your [Kristine Meek] help in finding art for our new condo. I value your father's [William Meek] expertise and have realized how knowledgeable you are." P.W.*, 2012

"I am grateful Joe and I 'strolled' into your gallery in the 70's - I've enjoyed watching you 'grow' and am happy for your success." B.M.L.*,

"You have been so instrumental in helping the arts to flourish in Naples as well as in many homes, ours being a wonderful example." D.L.*, 2010

"I wouldn't be the connoisseur of art today without your kindness." M.S.*, 2007

"It was a pleasure to meet an artist lauded by his peers and honored by so many collectors and museums here and abroad." H.M.*, 2002

"William and Barbara continue to keep us all happy and fill our hearts and homes with beautiful objects of art." S.D.*, 2009

*We protect our patrons' privacy
Accomplishments and Awards

William Meek earned a Master of Arts in Museum Studies; The Johns Hopkins Univ. William Meek: first art dealer awarded the New York Artists' Equity Award for Outstanding Contributions to the Visual Arts, 1999; Naples Guide's Fine Arts Award, 1998; Gulfshore Life Men and Women of the Year, 2003; United Arts Council Stars in the Arts, 2006; and Service to the Arts Award, Southern Alleghenies Museum of Art, 2012. Harmon-Meek Gallery has numerous Best, Star and Choice Awards from Naples Illustrated, Gulfshore Life and Naples Daily News.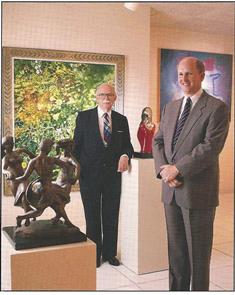 Gallery Founder
Foster Harmon (1964-1977)
and Director Emeritus - Owner
J. William Meek (1978-)
photo taken January, 1994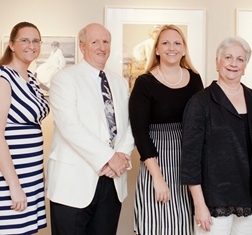 left to right: Juliana Meek, William Meek, Kristine Meek, and Barbara Meek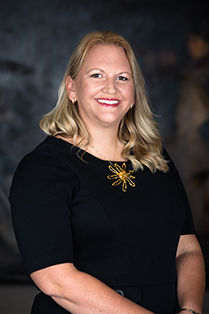 Kristine Meek
Director-Owner Harmon-Meek Gallery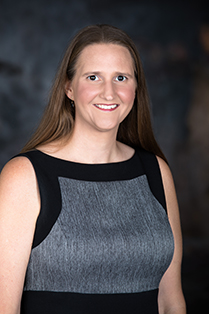 Juliana Meek
Director Harmon-Meek | modern
Owner Harmon-Meek Gallery