Cleveland-born and educated Gary Bukovnik has lived in San Francisco for over 30 years. Bukovnik's art conveys a monumental quality. Primarily using the mediums of watercolor, monotype, and lithograph, Bukovnik fuses sensual vitality with fluid yet powerful colorations, creating floral images of great depth and intensity.

To produce his graphic works, Bukovnik collaborated with Trillium Press, whose owner and master printer, David Salgado, studied at the Tamarind Workshop, formerly in Los Angeles. Among the artists who have printed with Trillium are Joseph Raffael, Mark Adams, Beth Van Hoesen, Nathan Oliveira, and Paul Wonner.

In 2003 and 2005, the American Academy in Rome invited Bukovnik to attend the academy as a Visiting Artist and provided him with a room and studio for six weeks. In 2001, he was selected to create a poster for the prestigious List Collection, which creates posters to commemorate programs at Lincoln Center for the Performing Arts in New York. Lincoln Center past contributors have included Roy Lichtenstein, Andy Warhol, Robert Motherwell, Helen Frankenthaler, Alex Katz, Elizabeth Murray, and Donald Sultan.

Bukovnik's watercolors and monotypes are the subject of Flowers: Gary Bukovnik Watercolors & Monotypes, published by Harry N. Abrams, New York. This book includes a foreword by James J. White, curator at the Hunt Institute for Botanical Documentation; an interview with the artist by Robert Flynn Johnson, curator at the Fine Arts Museums of San Francisco; and an essay about Bukovnik and the depiction of flowers in art by Judith Gordon, a San Francisco-based writer. A new book (Gary Bukovnik Watercolors) was released in October 2005 by the publisher Hudson Hills Press. It contains over 70 Plates, a foreword by Louis A. Zona, Director of the Butler Institute of American Art, an introduction by Carter E. Foster, Curator of Drawings at the Whitney Museum and an interview by Clare Henry, art critic for the Financial Times.

His work is represented in diverse public and private collections, such as the Brooklyn Museum; Metropolitan Museum of Art, New York; Museum of Modern Art, New York; Chicago Museum of Art; Smithsonian Institution, Washington, D.C.; Butler Institute of American Art, Youngstown; Fine Arts Museums, San Francisco; Bank of America; AT&T; Neiman Marcus; and Westin Bonaventure Hotel, Los Angeles. Bukovnik also donates his art to benefit community and civic organizations such as the San Francisco Symphony, which since 1982 has commissioned a poster announcing its fall season. Other organizations include the New York Metropolitan Opera; Refugees International, Japan; and Project Open Hand, San Francisco and Lincoln Center for the Performing Arts New York City (List Collection).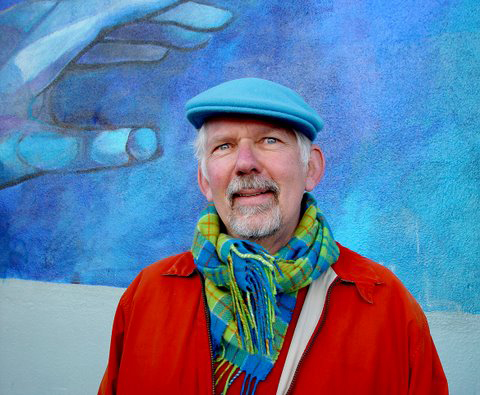 Gary Bukovnik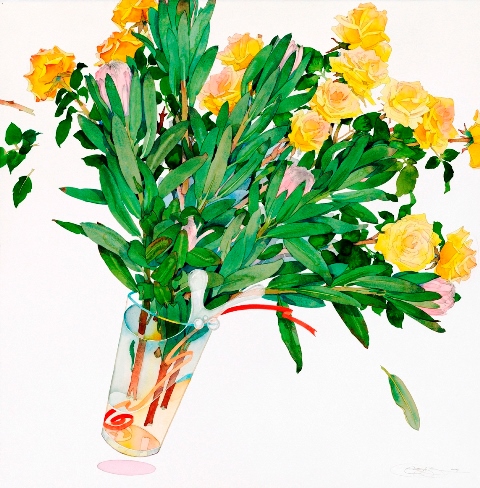 Uplifting Hope by Gary Bukovnik
Watercolor, 40 1/2"x40"