Dear Friends,

Harmon-Meek Gallery is pleased to present our first solo exhibition for Mally Khorasantchi. Our relationship and friendship with Mally began several years ago as we watched her reputation steadily grow with museum exhibitions and acquisitions.

You can visit this exhibition at our location at 382 12th Ave S. We are open Tuesday-Saturday 11-5, and by appointment.

Her work in collage is inspired by the space between order and chaos and often based on the natural world surrounding us. From a distance, her works are complete compositions of color and expressions, but upon closer examination, the viewer will discover fragments of photographs and seemingly arbitrary imagery. Her work intrigues viewers to look deep in wonder at the interplay and layers of shapes, images, and colors which all come together in complete compositions that are both moving and beautiful.

Mally's works are in the permanent museum collections of the Baker Museum, Naples, FL; Freuenmuseum Bonn, Germany; the Russian Museum, St. Petersburg, Florida Gulf Coast University, Estero, FL; and, The Children's Museum of Naples, FL.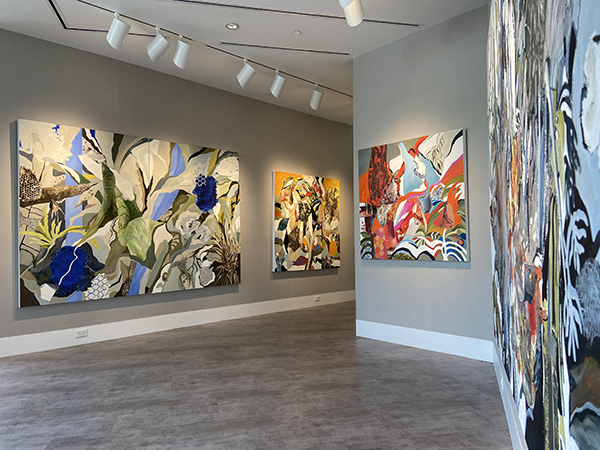 Mally Khorasantchi at Harmon-Meek Gallery
located at 382 12th Ave S. Open Tuesday-Saturday 11-5.


We look forward to seeing you soon!

Kristine Meek and Juliana Meek
Directors-Owners