Dear Friends,

It is that exciting time of year again when we prepare for a new season! Our 57th Season in Naples commences in mid-October at Harmon-Meek|modern and early November at Harmon-meek Gallery!

While we are still in the off season, to visit either gallery please call ahead at (239) 262-2699.

At the end of September, Juliana Meek and William Meek will be traveling to select works for the season from our artists studios. You can follow our adventures on our Facebook page. William Meek has made this annual trip to New York City since 1972. While other dealers select works from photographs we feel it is important to visit artist studios in person to visit with our artists and to hand select works for the season.

Stay tuned as we announce the exhibition dates for our 57th Season!

Warm regards,
Kristine Meek and Juliana Meek
Owner-Directors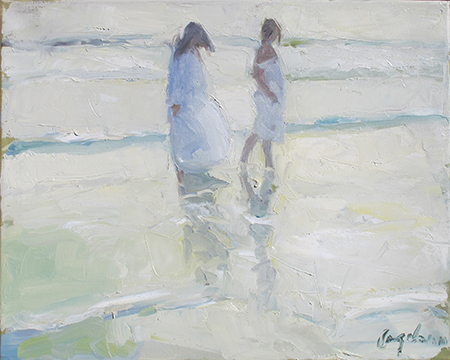 "Celadon Sea" by Richard Segalman, oil canvas, 16"x20", 2019

January 7, 2020
Art Inspires: An Artful Evening of Dining and Dancing
click for more details