Born in Kansas City, Missouri, Jenkins met Frank Lloyd Wright, who suggested that Jenkins should think about a career in agriculture rather than art. The young Jenkins also visited Thomas Hart Benton and confided his intention to become a painter. After graduating from high school, he served in the U.S. Maritime Service and entered the U.S. Naval Air Corps during World War II. In 1948, he moved to New York City where, on the G.I. Bill, he studied at the Art Students League of New York. In 1953, he traveled to Europe, working for three months in Sicily before settling in Paris, France.

From 1955 on, the artist split his time between New York and Paris. His first solo exhibition in New York was in 1956 with the Martha Jackson Gallery, a leading gallery of the time. The Whitney Museum of American Art in New York purchased a painting from this exhibition. In the '50s, Jenkins achieved prominence both in New York and Europe for his early abstractions. Peggy Guggenheim purchased a painting from the artist's studio in Paris in 1959. In 1972, he began to exhibit with Gimpel & Weitzenhoffer in New York.

During the 1970s and '80s, his accomplished paintings were sought after, allowing him to lead a glamorous lifestyle, and noted personalities, such as Danielle Mitterrand, wife of the President of France, were counted among his patrons. More than 6,000 items from the artist's archives are now at the Archives of American Art of the Smithsonian Institution, Washington.

Jenkins died at age 88 in Manhattan on June 9, 2012 after a brief illness. The Strand Bookstore in Manhattan, which the artist loved to frequent over many years, devoted an entire window to him when they learned of his passing.

Represented in more than seventy-five major museum collections internationally, he enjoyed success as a painter since the late 1940s. His work is found in international museums and collections including the Museum of Modern Art in New York, the Butler Institute of American Art in Youngstown, Ohio, the Hirshhorn Museum and Sculpture Garden of the Smithsonian Institution, the National Gallery of Art, the Smithsonian American Art Museum and the Corcoran Gallery of Art, Washington, D.C., the Fogg Museum of Art of Harvard University, Cambridge, the San Francisco Museum of Modern Art, the Carnegie Museum of Art in Pittsburgh, Centre Georges Pompidou in Paris, the Fondation Maeght in Saint-Paul, France, the Stedelijk Museum in Amsterdam, and the Tate Gallery in London.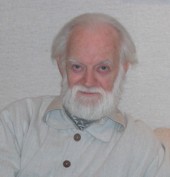 Paul Jenkins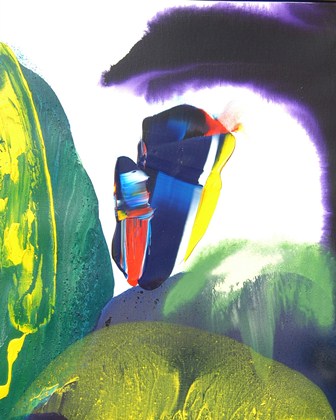 "Phenomena Stand Still" by Paul Jenkins
Acrylic on Canvas, 39"x32", 2002